Download
-
Multimedia & Design
-
Image Editing
- ASCII Art Studio 2.1.1
Free ASCII Art Studio 2.1.1 Download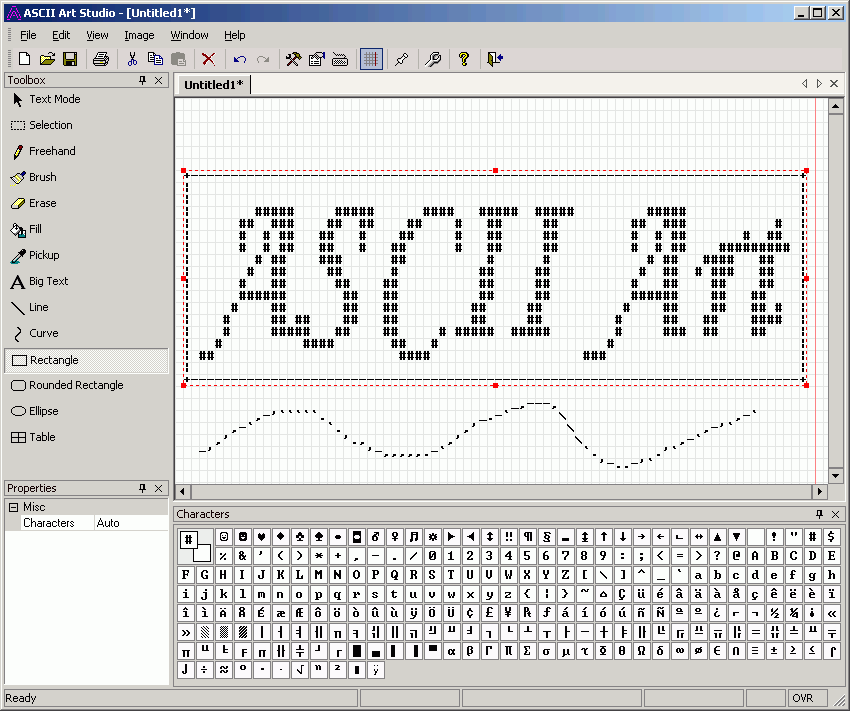 View more screenshots
ASCII Art Studio is a powerful ASCII editor. You can edit ASCII Art by graphic editing mode or text editing mode. You can save the ASCII Art you made as picture or output it to a printer. You can also convert a picture to ASCII Art. Features ----------- - Support text editing and graphic editing. - Intelligent freehand drawing. - Create Big Text using any installed fonts. - Convert between pictures and ASCII Art. - Print ASCII Art. - View ANSI ASCII Art. - Easy used characters panel. - Flip and Rotate selection. - Multiple undo and redo. - Shell integration. - Advanced user interface.
Related Search For ASCII Art Studio 2.1.1:
powerful
editor
supports
editing
graphic
editing
conve
ASCII Art Studio 2.1.1
ASCII
Art
Studio
2.1.1
TorchSoft
Software download
|
Terms Of Use
|
Privacy Policy
|
Submit software
|
Update your software
|
Contact Us
|
Link to us
|
Site Map
Copyright ©2007 Qeasoft.com All rights reserved.