Download
-
Multimedia & Design
-
Video
- AnvSoft iPod Photo Slideshow
Free AnvSoft iPod Photo Slideshow Download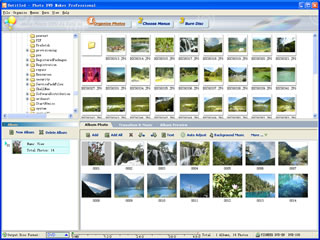 View more screenshots
ANVSOFT iPod Photo Slideshow allows you to create entertaining MPEG-4 photo slideshows playable on iPod.. With iPod Photo Slideshow you can quickly and easily produce professional-looking photo slideshow and share the slide show on iPod. With a few minutes of work, you'll have an eye-catching slide show complete with background music and transition effects. It supports Over 260 amazing transition effects with Pan & Zoom effect. It supports adding background music directly from music CD and adding text Macro such as photo album name, photo file name, date, etc. It also supports Art-clips for each photo slide which adds amazing special effects for the slideshow.
Related Search For AnvSoft iPod Photo Slideshow:
ipod photo
psp photo
3gp photo
photo slide
slideshow
mo
AnvSoft iPod Photo Slideshow
AnvSoft
iPod
Photo
Slideshow
ANVSOFT Inc.
ANVSOFT
Inc.