Download
-
Home & Personal
-
Clocks, Calendars & Planners
- Life Organizer
Free Life Organizer Download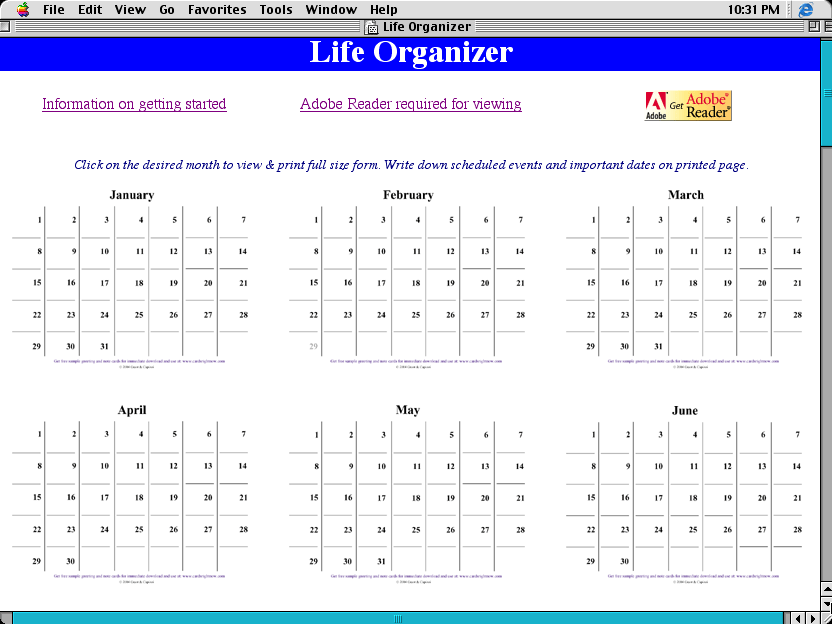 View more screenshots
Life Organizer enables individuals and families to organize their lives in a way that is easy and takes very little time. Birthdays, meetings, appointments and special events will be accurately scheduled and remembered through the use of the timeless calendar that never expires. Includes a handy form to instruct family members who to contact and what to do if an emergency were to arise. With Life Organizer you may never miss another meeting or important event. Comes with 12 bonus posters featuring beautiful scenes from nature and moving quotes from famous authors. Print and display these posters for enjoyment and inspiration.
Related Search For Life Organizer:
calendar
schedule
poster
organization
month
week
day
Life Organizer
Life
Organizer
Grant & Capizzi
Grant
Capizzi
Software download
|
Terms Of Use
|
Privacy Policy
|
Submit software
|
Update your software
|
Contact Us
|
Link to us
|
Site Map
Copyright ©2007 Qeasoft.com All rights reserved.