Download
-
Desktop
-
Icons & Cursors
- RealWorld Icon Editor
Free RealWorld Icon Editor Download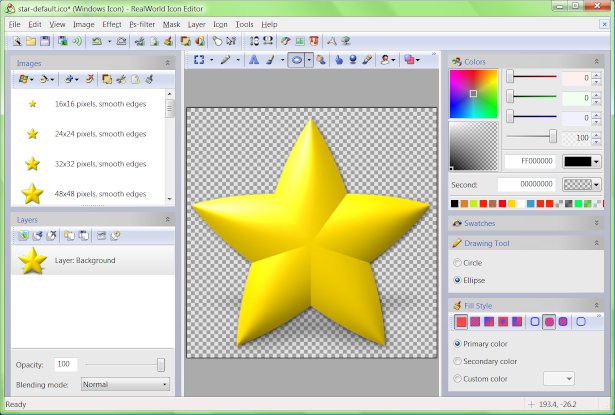 View more screenshots
RealWorld Icon Editor is a feature rich icon maker and extractor. It is able to create Windows XP icons directly from images and 3D models. By a single mouse-click, RealWorld Icon Editor automatically renders a 3D scene into image or creates an icon. Not happy with the result? Just move the camera, adjust lights or modify the object and click again. With our icon maker you don't have to be a first class artist and you still can create perfect icons by trial and error in a few moments. On each generated image, a configurable special effect is applied. Icons can be modified in raster editor with common drawing tools or custom scripted operations. A library with 36 icons and source 3D models is included.
Related Search For RealWorld Icon Editor:
icon
editor
maker
image
render
3d
graphics
shadow
al
RealWorld Icon Editor
RealWorld
Icon
Editor
RealWorld Graphics
RealWorld
Graphics
Software download
|
Terms Of Use
|
Privacy Policy
|
Submit software
|
Update your software
|
Contact Us
|
Link to us
|
Site Map
Copyright ©2007 Qeasoft.com All rights reserved.